For hybrid

and

virtual-only events!
Livestreams
are super popular and provide a lot of advantages. But sometimes it's not so easy to structure them or create the perfect program flow.
A "Run-of-show-document" is the tool you need to structure your livestream program and to know exactly what will happen and when.
For this purpose we created a basic template which can also be used for hybrid events if needed.
Of course you can extend and edit it according to your needs.
Visit this page to download your "Run-of-Show"-Template and see more about it
Your face when you find out how easy it is to schedule your livestream: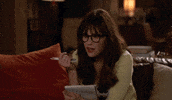 Updated on: 24 / 03 / 2022